2021 Van Man Discs SoIL Tour Kickoff presented by Dynamic Discs - Buena Onda Blastoff
Added cash $750
Staff
About this tournament
Currently, the Division Structure is to play out as follows:

Divisions have been separated into Pools A and B. Pool A will begin both rounds on Champ Side from the Concrete Tees. Pool B will begin both rounds on Rec Side, Concrete Tees.

There will be lots of activities going on at the venue to celebrate this kickoff event! Thank you all for your support!

At this time, Lunch is not being served on-site. Pending approval from Park curators, and setting locations.

Parking is allowed on the edges of the roads and in parking lots around the park, please be mindful of traffic flowing through the park.

Spectators are allowed, but must stay within designated spectator locations or at Tournament HQ. Only caddies are permitted to travel the course with Players.

Player's Guides are in development!
Refund policy
Van Man Discs is responsible for all refunds/cancellations.
Location
Foundation Park
Centralia, IL
Get Directions
Final Results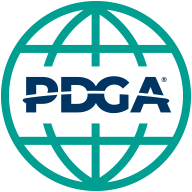 PDGA results at

https://www.pdga.com/tour/event/48842