2021 Championship
Staff
Tournament Director
Christopher Chapman
About this tournament
Player Gift/ Payouts/ Trophies

36 HOLE C Tier event

Each registered player will receive a player gift/gifts in the value of $35.00/$40.00
Places 1st-4th of each division will be paid out in Teddy Peddler Doll Hairs.
Pro payouts will be 100% and in cash or PayPal.
Limited merchandise available on site.
Trophies/Medals will be awarded to the top finishers of each division.
Refund policy
The Teddy Peddler, LLC is responsible for all refunds/cancellations.

See 1.03 in the competition manual for withdrawal and refund information.

Waitlist Fees are non refundable.
Location
Socastee Rec Park
Myrtle Beach, SC
Get Directions
Final Results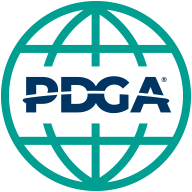 PDGA results at

https://www.pdga.com/tour/event/53448
MPO

Player
R1
R2
Total
Payout
1
Matthew Bealka
62
58
120
$185
2
Cody Taplin
61
59
120
$125
3
Chad Sullivan
63
63
126
$75
3
Richard Stepp
61
65
126
$75
5
Chad Gatzlaff
63
65
128
5
Robby Hayner
65
63
128
7
David Patrick
61
69
130
8
Keegan Wroten
66
65
131
9
Kevin Truett
68
64
132
9
Tony B
71
61
132
11
Sean Monahan
68
65
133

MA1

Player
R1
R2
Total
Payout
1
Noah Wetzel
62
67
129
2
Alex G Corrado
66
63
129
3
Jared Keels
65
65
130
3
Roy Nixon
68
62
130
5
Kenneth Shanks
61
70
131
6
Stephen Rullo
70
65
135
7
Ryan Flynn
67
70
137
8
LJ Griffin
71
67
138
9
Robert Lee Scribner
72
67
139
10
Derek Hopper
70
70
140
10
Michael Pahno
66
74
140
12
Christopher Seiker
73
73
146
13
Chad Johnson
78
81
159
14
Christopher G Atkinson
73

-

73

MA40

Player
R1
R2
Total
Payout
1
Edward Perez
62
59
121
2
Seth Stetson
60
62
122
3
Charlie Johnson
65
60
125
4
Bryan Short
67
68
135
5
Randy Vargason
67
71
138
6
Scott Prince
73
67
140
7
Mark Miller
71
72
143
8
Ben Hopwood
74
70
144
9
Craig Wrenn
74
74
148
10
Matt Robinson
74
76
150
11
Eric Bruders
74
80
154
12
John Ferguson
83

-

83

MA50

Player
R1
R2
Total
Payout
1
Mark Sherwood
62
66
128
2
David Frazer
66
64
130
3
Christopher Santos
67
68
135
4
Sandra Frazer
73
72
145
5
George Midgley
73
73
146
6
Gregory Murray
83
77
160

MA55

Player
R1
R2
Total
Payout
1
Bart Altman
70
78
148
2
Steven Shepherd
74
79
153
3
John Millet
77
78
155

MA2

Player
R1
R2
Total
Payout
1
Jeff Murray
65
62
127
2
Erik Dahl
62
65
127
2
Goose Duncan
66
61
127
2
Jay Rexroad
62
65
127
5
Casey Wesselman
64
64
128
6
Andrew Pyle
63
66
129
6
Bryant Voss
66
63
129
6
Dillon Denson
63
66
129
9
Reggie Rhoades
68
63
131
10
Eric Sepich
69
63
132
11
Logan McHale
67
68
135
11
Nick Smith
64
71
135
13
Patrick Rupert
67
70
137
13
Will Pollack
72
65
137
15
Bryce Jonason
67
72
139
15
Logan Thibodeau
67
72
139
17
Lucas Denson
70
70
140
18
Braxton Phifer
71
70
141
18
Corey Fields
75
66
141
18
Kris Fox
68
73
141
21
Robbie Denson
75
75
150
22
David Morton
80
88
168
23
Randy Rhodes
70

-

70
24
Derrick Young
71

-

71

MA3

Player
R1
R2
Total
Payout
1
Chad Heacock
62
67
129
2
Cam Byrd
67
69
136
3
Abe Mills
72
67
139
4
Hayden Byrd
74
66
140
5
Joseph Brown
70
71
141
6
Bryce Crain
74
70
144
7
Joseph Clancy
72
75
147
8
David Mills
70
80
150

FA1

Player
R1
R2
Total
Payout
1
Jasmine Pollack
77
80
157
2
Logan Canale
83
75
158

FA2

Player
R1
R2
Total
Payout
1
Kim McHale
77
76
153

FA3

Player
R1
R2
Total
Payout
1
Krista Mcgee
103
89
192
2
Taylor Baynard
101
93
194
3
Jamie Lee
99
102
201