Added cash $1,000
Staff

Tournament Director
Jeremy Herr
Assistant Tournament Director
A.J. Herr
Supervisor of Supervision
Bardle Gweener
About this tournament
Tucson Disc Golf Association presents
2021 Arizona State Championships
sponsored by NSH Custom Discs & Dynamic Discs
PDGA B-Tier - 300 Players
December 3rd,4th,5th, 2021
PDGA rules and Covid regulations will be followed as well as state and county requirements.
Tucson Disc Golf Association has brings people of all ages, and from all communities,
together to enjoy a sport that provides so much more than just outdoor recreation. We are excited to have this tournament back in our area after 5 years!
ALL INFO SUBJECT TO CHANGE WITHOUT NOTICE.
Format(Tentative)
Pool A - ALL PRO DIVISIONS AND ADVANCED MEN
Pool B - ALL OTHER DIVISIONS
This will be a 3 day, 3 round event.
Course Availability:
Unfortunately the Tucson area does not have the luxury of permanent championship level courses. We will have one weekend to play and see the layout prior to the tournament weekend. I will be posting detailed hole previews, caddies books and all information. Pools will be playing the same course all 3 days for this same reason.
Addresses of Course
Pusch Ridge Course El Conquistador
10000 N Oracle Rd, Tucson, AZ 85704
Players Pack
Trophies and Payouts for ALL DIVISIONS - Top 40%
COVID-19:
We will be closely watching all local regulations and recommendations from the CDC as the event gets closer. Depending on the severity of the pandemic we will be adjusting the event. Our plan is to run the event as safe as possible with any protocols needed to make the event happen.
Event Activities will get posted based on the status of the pandemic.
We will be using digital scorecards for this event. if you would like to review and research this method, please follow this link:
https://www.pdga.com/help/tournament-management/official-hole-scoring
Refund policy
Tucson Disc Golf Association is responsible for all refunds/cancellations. We will be following the PDGA rules on all Cancellation and Refunds.

1.03 Withdrawals and Refunds

-Players who officially request to withdraw from an event at least 30 days before the start of the event will receive a 100% cash refund (minus up to a $10 handling fee).

-Players who officially request to withdraw from an event 15 to 29 days before the start of the event will receive a 100% cash refund minus up to a $10 handling fee ONLY if their spot in the tournament is filled through either the wait list or a walk-up entry (if offered). If the player's spot is NOT filled, the TD has the choice to provide EITHER a 50% cash refund OR just the player's pack the player would have received if they had attended (minus the cost of shipping). In the case of a player in a Pro division for an event without a Pro player pack worth at least 25% of the Entry Fee, the TD will provide the 50% cash refund.

Players who officially request to withdraw from an event within 14 days of the start of the event and prior to the event's published closure of registration and wait-list replacements (within one week is recommended) will receive a 100% cash refund minus up to a $10 handling fee ONLY if their spot in the tournament is filled through either the wait-list or a walk-up entry (if offered). If the player's spot is NOT filled, the TD has the choice to provide EITHER a 25% cash refund OR just the player's pack they would have received if they had attended (minus the cost of shipping). In the case of a player in a Pro division for an event without a Pro player pack worth at least 25% of the Entry Fee, the TD will provide the 25% cash refund.

Players who do NOT officially request to withdraw from a registered spot playing in the event prior to the published closure of registration and wait list replacements and don't play (aka a no-show), forfeit their entry fee and do NOT receive a refund or player's pack. (This does NOT apply to a wait-list player; see 1.03.B above.)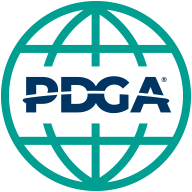 Event results available at

https://www.pdga.com/tour/event/53592