2021 Alberta Provincial Championships
Added cash C$2,000
Staff
Tournament Director
Greg Hearn
Tournament Director
Michael Curtiss

Media and Marketing
Liza Curtiss
The OG GPDGC
Dylan Bressey

PMA Professor
Dave Doyle
Playfair Athletics
Tyrone Pike
About this tournament
Grande Prairie is home to three incredible courses and a thriving club. This weekend is your chance to experience disc golf in the north.

Three rounds on two courses. COVID restrictions permitting, we'll have tonnes of extras including a brewery putting competition, outdoor market with food trucks, and distance competition. And a minimum $2000 added cash for Pros with great players packs and generous prizes for Amateurs.

On Saturday there is a distance competition with prizes. It's optional, but you'll want to come!

Feel free to bring a significant other or the family. Grande Prairie has lots for them to do, including a growing downtown, beautiful hikes just outside of town or a huge park system in town, outdoor pool, and Western Canada's biggest free admission art gallery. COVID depending, the Bear Creek Folk Unfestival will be happening in town the same weekend.

Pool A will likely play two rounds on Co-op Community Course in Evergreen Park and one round on South Bear Course. Pool B will likely play two rounds on South Bear and one on Thrill Hill. Courses may be adjusted depending on registration numbers. But all players will be guaranteed three rounds on two courses.
Refund policy
In case of cancellation by the player, refunds will be processed in accordance with pdga guidelines.
https://www.pdga.com/rules/competition-manual/103
In case of cancellation due to COVID restrictions, players will still receive a players' pack. Non-local players will have it mailed to them. Players will receive a refund equivalent to their registration fee minus the cost of players packs and shipping.
Locations
South Bear Creek
Grande Prairie, AB
Get Directions
Muskoseepi Park
Grande Prairie, AB
Get Directions
Evergreen Park
County of Grande Prairie, AB
Get Directions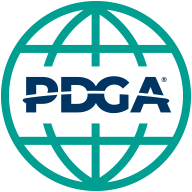 Event results available at

https://www.pdga.com/tour/event/49983