2020 Myrtle Beach Chili Open
Staff
Tournament Director
Christopher Chapman
About this tournament
Welcome back for another installment of tournament auction hosted by TTP events and the Myrtle Beach Disc Golf Club. The 2020 Myrtle Beach Chili Open is set to take place on January 11th. We have a great 2 round tournament experience planned for everyone. More info coming soon!

EDIT
Chili Open II Event Schedule. 1/11/2020
Check in 6:00 am to 7:20 am. (If not checked in by 7:20 am your spot will be forfeited to a waitlisted player.)
Players Meeting 7:25am (I have lots of information for everyone so be there on time and please pay attention)
Tee Time 8:05am

Coffee, Sweet Tea, and Lunch is provided for every participant and will be served on site between rounds.
Round 2 will start roughly 1 hour after the last card is turned in from round 1.

Awards, prizes, and raffle to follow the completion of round 2.

We have had some rain and the course is a little wet in some areas but nothing like it was last year. Its going to be in the 70's with a chance of showers in the afternoon. Come prepared, this a rain or shine event.

See everyone bright and early on Saturday.
EDIT


Players packs and modified payouts this year.

Players pack included:
1 Tournament stamp Disc from Discraft.
1 Custom Tournament Disc Golf Pin.
1 Event Player Guide.
Tournament Stickers.

Like last year, food will be provided for everyone between rounds. Chili and cornbread By Mr. J Mike of "J Mikes Flavor Station"

Now that the event it full. I encourage signing up for the waitlist. It's a 10.00 non refundable fee that will be applied to entry fee if you are promoted from waitlist.
Refund policy
Christopher Chapman & TTP events are responsible for all refunds and cancellations.

See 1.03 in the competition manual for withdrawal and refund information.

Waitlist Fees are non refundable.
Location
Socastee Rec Park
Myrtle Beach, SC
Get Directions
Current Standings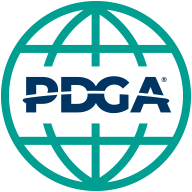 PDGA results at

https://www.pdga.com/tour/event/43579
MPO

Round 1: Socastee Rec Park - 19 Holes, 19 holes, par 66

Round 2: Socastee Rec Park - 19 Holes, 19 holes, par 66

Player
R1
R2
1
Austin Turner
51
55
2
James Jmike Stanley
56
62
3
Dan Newquist
61
58
4
Chad Sullivan
63
58
5
Dan Moles
61
64
6
Dechlan Drake
63
63
7
Christopher Hamby
70
69

MA1

Round 1: Socastee Rec Park - 19 Holes, 19 holes, par 66

Round 2: Socastee Rec Park - 19 Holes, 19 holes, par 66

Player
R1
R2
1
Robert Hayner
61
63
2
Derek Hopper
63
65
3
David Redlon
65
65
3
Jeffrey Grier
68
62
3
Zach Phillips
64
66
6
Kevin Truett
64
67
6
Tim Van Pelt
61
70
8
Derrick Maestas
64
68
8
Michael Pahno
65
67
10
Thomas Basini
66
68
11
Christopher Atkinson
69
67
11
Jeffrey Murray
64
72
11
Robert Lee Scribner
67
69
14
Martin Jones
68
69
15
James Wilcox
69
71
16
Hunter Fourloko Hanson
76
65

MA40

Round 1: Socastee Rec Park - 19 Holes, 19 holes, par 66

Round 2: Socastee Rec Park - 19 Holes, 19 holes, par 66

Player
R1
R2
1
Charlie Johnson
58
66
2
Al Hobbs
64
61
3
Kirk Yoo
66
63
4
Bryan Short
66
66
5
Edward Perez
66
68
6
Matt Robinson
64
72
7
Benjamin Hopwood
72
68
8
Chad Hager
68
76
9
Darell Matthews
72
74
9
Joshua Sniffen
74
72
11
Scott Prince
70
77
12
Eric Bruders
74
76
13
Christopher Priest
79
79
14
Brian C Bray
84
79

MA50

Round 1: Socastee Rec Park - 19 Holes, 19 holes, par 66

Round 2: Socastee Rec Park - 19 Holes, 19 holes, par 66

Player
R1
R2
1
Craig Wrenn
66
62
2
James Evans
65
70
3
Kenny Lukasewicz
68
68
4
Christopher Santos
73
68
5
Ken McCullough
72
70
6
Steven Shepherd
83
77
7
Gregory Murray
88
87

MA2

Round 1: Socastee Rec Park - 19 Holes, 19 holes, par 66

Round 2: Socastee Rec Park - 19 Holes, 19 holes, par 66

Player
R1
R2
1
Stephen Rullo
69
60
2
Dillon Blunier
65
64
3
Barry Halpern
63
69
3
Tyler Brown
60
72
5
Andrew Duncan
65
68
5
James Higgins
67
66
7
Michael Bone Beaupre
69
65
7
Timothy Reitz
67
67
9
Heath Summerlin
66
69
9
Reggie Rhoades
68
67
11
Greg Hill
65
72
12
Mike Mountain
68
70
13
Derrick Young
72
68
14
Browning Pool
70
71
14
Bryce Jonason
64
77
16
Eddie Mylod
69
73
16
Nikolas Aivaliotis
74
68
18
Joshua Van Ness
71
72
19
Brian Kies
73
71
19
Dane Jonason
68
76
19
Logan McHale
71
73
22
Matthew Rickard
70
76
23
Robert McIntyre II
70
84
24
Will Pollack
74
81
25
Andrew Hess
71

-

MA3

Round 1: Socastee Rec Park - 19 Holes, 19 holes, par 66

Round 2: Socastee Rec Park - 19 Holes, 19 holes, par 66

Player
R1
R2
1
Alex Corrado
64
65
2
Tommy Focone
66
66
3
Michael De La Rosa
69
66
4
Roy Nixon
66
71
5
Patrick Rupert
77
67
6
Cam Byrd
71
76
7
Bart Altman
74
74
7
Chad Johnson
69
79
7
Randy Vargason
77
71
10
Eric Sepich
76
73
11
Mike Hoffer
71
79
12
Ethan Gardner
75
79
13
Corey Shaw
83
72
13
Steven Burris
77
78
15
Hayden Byrd
80
76
16
Josh Perdue
79
79
17
Corey Skerritt
82
77
18
Mike Maume
83
79

FA2

Round 1: Socastee Rec Park - 19 Holes, 19 holes, par 66

Round 2: Socastee Rec Park - 19 Holes, 19 holes, par 66

Player
R1
R2
1
Ashley Sullivan
81
78
2
Amber Matthews
88
89

FA3

Round 1: Socastee Rec Park - 19 Holes, 19 holes, par 66

Round 2: Socastee Rec Park - 19 Holes, 19 holes, par 66

Player
R1
R2
1
Casey Sullivan
91
83
2
Jasmine Pollack
84
96