13th Annual Yucca Classic
Added cash $200
Staff
Tournament Director
Logan Myers
About this tournament
The 13th Annual Yucca Classic sponsored by Dynamic Discs will once again be held during PADDLEFEST at the Amy Lynch Memorial Course at the Buena Vista River Park, a short walk from downtown. All Pro players will throw from the white (long) tees. All other players will throw from the red (short) tees. Two rounds of 18 with an hour lunch break from the time of the last card's finish. At lunch the baskets will be moved to their alternate positions. Both rounds will be a shotgun start. We will have food on site for purchase during lunch break.

All Am's will receive a player's pack which includes a disc and shirt from Dynamic. TO RECEIVE A SHIRT YOU MUST BE REGISTERED BY THURSDAY, MAY 4TH! We will order some extras, but they may or may not be your size... All Pro's will be paid out in cash, 100%, and right now we have $200 added cash. All Am's will be paid in vouchers to purchase online from Dynamic. There will also be a couple CTP's. $5 ace pool buy in. If no aces are hit, the pool will be awarded via a CTP throw off.

This SoCo Championship Series Qualifier will help you earn points towards your Invitation to the 3rd Annual SoCo Championship at at Alamosa DGC to be held October 14th and 15th, 2023.

Ski-Hi Pilots will track players PDGA points from each Qualifier to determine who receives Invitations to the SoCo Championship. Only top players who have earned enough points in Qualifiers will receive Invitations to the 3rd Annual SoCo Championship.
Refund policy
Buena Vista Disc Golf Club is responsible for all refunds/cancellations.

Refund requests made 7 days prior to the event will be issued a 100% refund less DGScene and PayPal Fees

Refund requests made within 7 days of the event will be subject to a $5 fee (if the spot is filled). If the spot is unable to be filled, a player pack will be shipped directly to the address provided when registering for the event.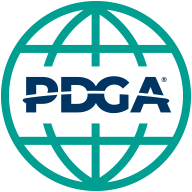 Event results available at

https://www.pdga.com/tour/event/69182