10th Annual All Hyzer's Eve by VooDoo Ranger & MVP Discs
Staff
About this tournament
Welcome All Hyzer's Eve Players! We are celebrating 10 YEARS of All Hyzer's in the Roanoke Valley. This year's courses will include our flagship and founding course, Greenfield, along with Mayflower Hills (top 40 course in the world), and the brand new Jim Conrad-designed Dark Hollow course in Shawsville. Because this is our 10-year celebration, we are excited to announce at least $1500 in added cash (may increase), incredible players packs, live music at the tournament party courtesy of Kerosene Willie, and more!

Lodging options:
- Don's Cabins will offer discount to participants and spectators for the weekend. They are located at Explore Park, just down the road from Mayflower Hills.
- Free camping will be available at Dark Hollow DGC.

Course play plan:

POOL A: (Open/MA1/MA40) Plays Greenfield Whites tees to Saturday AM & Dark Hallow Saturday PM
POOL B: (All Other AMs) Play Mayflower White tees to Yellow baskets AM & Play Greenfield White Tees Saturday PM

Sunday: Tee Times for all groups at Greenfield. Pool A Plays Greenfield Blue Tees & B Pool Plays Greenfield White tees.
Refund policy
Roanoke Disc Golf is responsible for all refunds and cancellations.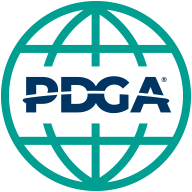 Event results available at

https://www.pdga.com/tour/event/68711