Discraft's 10th Annual Illinois Amateur Disc Golf Championships Presented by Ledgestone
Staff
About this tournament
This is an AM only A Tier. Ledgestone started the IL AM Championships 10 years ago and passed off the event to Johnnie Harrison of Plastic Addicts. Johnnie ran a great event for many years and is passing the event back to Ledgestone. We are excited to host the 10th annual event presented by Ledgestone and Discraft.

Players Pack:
Zuca Compact Cart: $235 retail value (choice of a Buzzz or Camo Cart)
Limited Edition Discraft Disc: $25 retail value
Discraft Water Bottle: $10 retail value
Discraft Character Patch: $10 retail value
Choice of one additional misc item: Shirt, Hat, socks, etc: $20 retail value

NOTE: For a $100 upgrade, players will be able to pay to upgrade to an ATV Buzzz Zuca Cart ($335 value)

Pool update: Pools B and C are being combined into one pool. The courses they will play will not change.

Division Pools:
Pool A - MA1 & MA40
Pool B - FA1, FA2, MA2, MA50, MA60, FA3, MA3, MA4 & All JR

Course Schedule:
Pool A - NW Blue, NW Black, NW Black
Pool B - Bradley, NW Blue, Kennel Lake

NOTE: MA40 will play NW Black Shorts

Event Schedule:
Thursday
-Check-in at Ledgestone Warehouse 1890 Constitution St Washington IL 61571 from 9AM to 6PM
-Flex C Tier at Northwood Park

Friday
-Round 1 of Competition: tee times

Saturday
-Round 2 of Competition: tee times
-Pizza Party: 6PM to 8PM at Northwood Park

Sunday
-Final round of Competition: tee times
-Awards Ceremony and Payout for top finishers in each division

This event will be a trophy only event with the top finishers in each division (1 to 3 players depending on division size) getting a small payout to the Ledgestone retail pro shop.
Refund policy
Ledgestone is responsible for all refunds/cancellations. We will be following the official PDGA refund policy. Refund requests inside 30 days will not be fully refunded unless the spot is filled from the waitlist.
Locations
Bradley Park
Peoria, IL
Get Directions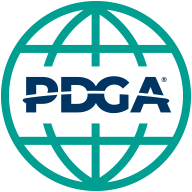 Event results available at

https://www.pdga.com/tour/event/67552