The 'Mane' Mixed Event
Staff
About this tournament
WHEN:
Sept. 11, 2021
WHERE:
The Horse Course
private course
Indian Trail, NC
WHAT:
Mixed Doubles (2 Rounds)
PDGA Sanctioned XC Tier
Trophy Only Event
COST:
$50 per team (CTPs $3 per player; Ace Pool $2 per player, Charity Raffle Tickets $1)
REGISTER:
8:00pm (EST), July 13, 2021, DiscGolfScene.com
FORMAT:
Round 1: Modified Best Throw
Women tee from shorts, men tee from longs, then best throw until you finish the hole
Round 2: Modified Alternate Shot from the short tees

Women tee 9 holes, men tee 9 holes, then alternate shot until you finish the hole
DIVISIONS:
Gold + 970
Blue < 970
White < 935
Red < 900
* Team rating based on highest rated team member
SCHEDULE:
10:00am: Round 1 Tee Time
1:00pm (exact time tbd): 1 hour lunch starts after final card is submitted
2:00pm (exact time tbd): Round 2
5:30pm (exact time tbd): Awards/Raffle
6:00pm (exact time tbd): After Party with DJ Indigenous!
EXTRAS:
CHARITY RAFFLE! Win prizes like: a brand new 440 Husqvarna Chainsaw, Disc Golf Basket, $150 Tbh Skincare Spa Gift Card, 1 year membership to the private disc golf course Torma Town and More! (Tickets will also be on sale at the event for $1 per ticket)
-All funds will be donated to Throw Pink
EXTRA EXTRAS: Pinkest Team Award (Deck out in pink!) - Best Team Name Award - Hot Dog Vendor - Ping Pong - Corn Hole - Disc Dac Doe - Putting Competition - Music - DryV Bagz Vendor!!
FACEBOOK EVENT PAGE:
https://www.facebook.com/events/3934525169945082/?active_tab=discussion
Refund policy
Refer to PDGA refund policy.
Location
The Horse Course
Indian Trail, NC
Get Directions
Current Standings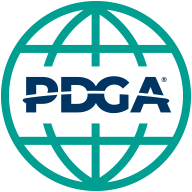 PDGA results at

https://www.pdga.com/tour/event/49100
Gold [rating 970+]

Round 1: The Horse Course - Main course The Mane Layout, 18 holes, par 55

Round 2: The Horse Course - Main course The Mane Layout, 18 holes, par 55

Partners
R1
R2
1
Tim Turner
Debbie Scott
43
44
2
Erica Driver
Patrick O'Connor
44
46
3
Robert McAlpine
Sara Nicholson
42
50
4
Marketta Ray
Dave George
46
50
5
Ashley Birritier
Jonathan Patterson
47
50
5
Simone Gold
Andrew Wiler
48
49
7
Jasmine Bethune
Robert Ward
47
53
8
Corrie Wooten
Joshua Ritchie
53
53

Blue [rating <970]

Round 1: The Horse Course - Main course The Mane Layout, 18 holes, par 55

Round 2: The Horse Course - Main course The Mane Layout, 18 holes, par 55

Partners
R1
R2
1
Phil Hadwiger
Savannah Hadwiger
44
46
2
Robert Bohinski
Sarah Austin
47
47
3
Devin Grady
Emily Rouse
48
50
3
Sarah Grace Jobsis
Tim Icard
48
50
5
Rachel Brauns
Alex Altmanshofer
46
53

White [rating <935]

Round 1: The Horse Course - Main course The Mane Layout, 18 holes, par 55

Round 2: The Horse Course - Main course The Mane Layout, 18 holes, par 55

Partners
R1
R2
1
Kyle Silva
Virginia Conover
43
47
2
Casey Haren
Marc Haren
47
44
3
Ted Mosher IV
Kristen Mosher
47
46
4
Jessica Martin
Phillip Oxendine
47
48
5
Jacob Parra
Jennifer Gallant
52
48
5
Jocelyn Keung
Sam Lee
50
50
5
Jon Sherrill
Abigail Sherrill
47
53
5
Megan Carter
Scott Carter
49
51
9
Cheryl Peskir
Nathaniel Rickenbach
52
49
10
April Cruz
Voeuth Voeun
49
55
11
Jeffery Keever
Kassia Lea
50
58
11
Libby Hines
Jake Hines
48
60
13
Greg Archetti
Jo Dee Archetti
52
57
14
Ashley Funderburk
Michael Daily
53
59
15
Annika Howe
Joe Baudier
57
56
16
David Stamper
Susan Stamper
54
60
16
Karen Hawks
Steven Kim
55
59
18
Andres Salazar
Taryn Page
51
68
19
Karen Lin
Devon Stone
58
63

Red [rating <900]

Round 1: The Horse Course - Main course The Mane Layout, 18 holes, par 55

Round 2: The Horse Course - Main course The Mane Layout, 18 holes, par 55

Partners
R1
R2
1
Sue Spicer
Jason Spicer
45
50
2
Nadia Coccaro
Aveesh Singh
46
50
3
Brandi Buckalew
Christopher Buckalew
52
49
4
Daniel Sparta
Angie Jones
52
53
4
Greg Peterson
Kimberly Peterson
52
53
6
Allison Hnatt
Trey Monteith
51
57
6
Corben Decker
Samantha Dixon
51
57
6
Robert Attaway
Peggy Attaway
52
56
9
Davon Kramer
Gina Beal
53
56
9
Dawn Weygandt
Vern Weygandt
54
55
9
James Buckalew Jr
Angela Huffman
54
55
12
Monica Nelson
John C Nelson Jr
51
60
13
Tim Gaddy
Amanda Gaddy
53
60
14
Chris McGinness
Kristen McGinness
53
61
14
Joshua Eggers
Jazmine Eggers
54
60
14
Mandy Flowers
Marty Flowers
55
59
17
Harrison Ellyson
Jackie Ellyson
53
62
18
Alex Torres
Randi Davis
58
60
19
Beth Thomas
Raymond Thomas
60
66
20
David Hennessee
Hannah Hennessee
63
67
21
JD Liston
Tracy Liston
72
74