The Grove Classic 2022 Powered by Idaho Central Credit Union.
Staff
Tournament Director
Shawn Cafferty
About this tournament
The Grove Classic returns for its 4th year in 2022! The theme this year is "I threw OB at the Grove 2022" and we are excited to bring some additional player pack items for each participant. The tournament will continue to be a C-Tier event to allow non-PDGA members the opportunity to play. New to 2022, PDGA B Tier and above events require a PDGA membership. Tee Times will continue to be used to help provide a quality experience for all participants. We are VERY EXCITED to be continuing our relationship with ICCU as the tournaments title sponsor. For 2022, ICCU has provided $1,500 to help facilitate the tournament. Dynamic Discs will continue to be the sponsor for tournament branded discs. Payouts will be disbursed electronically through Lucky Disc Golf for all amateurs! Pro's will be paid out in Cash day of event.

May 14, 2022. 2 rounds via tee times. Bring your precision throws on this suitable for all ages and skill level course. OB lines will be slightly tighter this year compared to 2021 and there will be some changes to Mandatories that align with the new PDGA rules for 2022. Player pack is still TBD, but is expected to be 1 commemorative tournament disc, 1 stock stamp disc of choice from Happy Camper Disc Golf's store, custom Disc Golf Pin commemorating the event, and raffle tickets.

Paying out TOP 50% in all divisions except Junior and Female. 100% payout for these divisions is expected supported by Idaho Central Credit Union! The raffle this year will continue to feature a premium top prize (most likely a Pound Bag!), as well as many additional items already acquired.
Refund policy
Happy Camper Disc Golf, LLC is responsible for all refunds/cancellations. No refund will be given after registration closes. Full refund (minus non-refundable fees) will be issued by Happy Camper Disc Golf, LLC prior to MAY 5, 2022. Please contact me directly to request refund if you cannot play in the event. If player cancels after MAY 5, 2022, no refund will be given, however player will still be entitled to player pack.
Location
Blackfoot DGC
Blackfoot, ID
Get Directions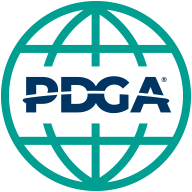 Event results available at

https://www.pdga.com/tour/event/57397