La Grande Finale Peter Lizotte Memorial 2023 - Le Circuit DisQuébec - 9/9 - Présenté par Innova
Added cash C$750
Staff
About this tournament
L'équipe du Circuit DisQuébec est heureux de vous inviter à son événement final de la saison 2023, La Finale Circuit DisQuébec - Peter Lizotte Memorial - Présenté par Innova.

Pour l'occasion, nous vous avons préparé un parcours complètement revisité au Golf Domaine de Rouville. Un tout nouveau défi vous attend!

Tournoi sanctionné PDGA B-tier
Formule sur 2 jours pour toutes les catégories, une ronde par jour avec départs programmés (Tee times).

Quand: 7 et 8 octobre 2022
Lieu: Golf domaine Rouville

L'information sur les départs par catégorie et les détails du parcours seront transmis dans les prochaines semaines.

Tous les joueurs amateurs auront un player pack à l'effigie de l'événement.
Le coût d'inscription pour les catégories amateur inclus un disque aux couleurs de l'évènement.

Un montant de 750$ sera ajouté à la bourse professionnelle.

Offre alimentaire disponible sur place (Plus de détail à venir).

Les spectateurs sont admis sur le site gratuitement. Venez encourager nos joueurs!

La remise de prix aura lieu à l'intérieur dans la salle de réception du golf. Les champions et championnes de chaque catégorie seront couronnés. Venez célébrer la fin de saison avec nous!

DÉPARTS par catégorie
MPO : Rouge - Rouge
FPO: Rouge - Rouge
MP40: Rouge - Rouge
MA1: Rouge - Rouge
MA50 : Bleu - Bleu
MA40 : Bleu - Bleu
MA2 : Bleu - Bleu
FA40 : Bleu - Bleu
FA1: Bleu - Bleu
FA2: Jaune - bleu
MA3: Jaune - bleu
MJ15: Jaune - Jaune

--------------------------------------

The Circuit DisQuébec team is pleased to invite you to its final event of the 2023 season, La finale Circuit DisQuebec - Peter Lizotte Memorial - Présenté par Innova.

For the occasion, we have prepared a completely remodeled course for you at Golf Domaine de Rouville. A whole new challenge awaits you!

PDGA B-tier Sanctioned Tournament

2-day event for all categories, one round per day with tee times.

All amateur players will have a player pack at the image of the event.

$ 750 added cash to the professional purse.

The information on the tee times by category and the details of the layout will be transmitted in the coming weeks.

Food offers are available on site (more details to come).

Spectators are welcomed free of charge. Come support our players!

The award ceremony will take place indoors in the clubhouse reception hall. The champions of each category will be crowned. Come celebrate the end of the season with us!

Teepads by categorie
MPO : Red - Red
FPO: Red - Red
MP40: Red - Red
MA1: Red - Red
MA50 : Blue - Blue
MA40 : Blue - Blue
MA2 : Blue - Blue
FA40 : Blue - Blue
FA1: Blue - Blue
FA2: Yellow - blue
MA3: Yellow - blue
MJ15: Yellow - Yellow
Refund policy
Le Circuit DisQuébec est responsable des remboursements.

La politique de remboursement PDGA est en vigueur.

Se référer à la charte des standards du circuit DisQuébec pour plus d'information.

----

Circuit DisQuébec is responsible for refunds.

The PDGA refund policy will be followed.

Refer to the DisQuébec circuit standards charter for more information.
Location
Domaine de Rouville DGC
St-Jean-Baptiste, QC
Get Directions
Final Results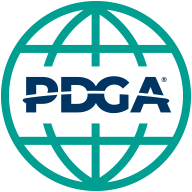 PDGA results at

https://www.pdga.com/tour/event/69485