Justin Trails Open Wisconsin Tour Stop - Pro/Adv Sponsored by Innova Discs
Added cash $1,800
Added merchandise $800
Staff
Tournament Director
Josh Hamm
About this tournament
Everyone Plays the Same Layout.
AM Player Pack Innova Disc
Optional Onsite Lunch $6 (1 Corn on the Cob, 1 Choice of: Brat or Sloppy Joe Sandwich, Potato Salad, Beans, Cookie, Water or Gatorade. Additional $2 for choice of Brat or Sloppy Joe or Corn on the Cob.
Classic Course - CONCRETE TEEPADS
Big Brother Course - ALL LONG TEEPADS to NEW PRODIGY BASKETS
**KEEP IN MIND SCHEDULE AND POOL ASSIGNMENTS COULD CHANGE
Justin Trails Resort is responsible for all refunds/cancellations. Withdraws and Refund Policy per PDGA
https://www.pdga.com/rules/competition-manual/103
$10 Processing fee.
No Refunds within 14 days of the event.
$3 Per head goes to PDGA
$2 Per head goes to WI Tour
Registrations after 8-30-22 do not receive a T-Shirt.
If the Ace Pool is not hit, it will go into a 50/50 Raffle Drawing from the players that were paid in. Half goes to 1 Player and Half goes to the Course for improvements. A Pool and B Pool have separate Ace Pools.
Location
Justin Trails
Sparta, WI
Get Directions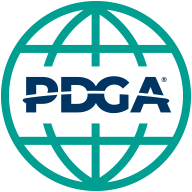 Event results available at

https://www.pdga.com/tour/event/66518