Staff

Tournament Director
Jordan Infield
Assistant Tournament Director
Joshua Merida
About this tournament
-2 Rounds of PDGA rated rounds at Indian Mountain State Park located literally on the border of Tennessee & Kentucky!
SCHEDULE:
-Check in: 8:15-9AM
-Round 1: 9:30AM Tee Off
-Lunch will begin after the last card is turned in! Lunch is scheduled for one hour!
-Round 2 will begin after lunch!
- Shotgun Start: everyone will start on a different tee pads at the same time in cards of 5 (If all spots are filled). Starting Holes will be posted by evening before tournament at the latest!
-Award Ceremony for Winners if each Division will be right after the tournament. BUT see payout info below!
- All Payout will be completed by the END of the day ONLINE - For Amateurs payout will be Infinite Discs Digital Gift Cards and Pro payout will be done via PayPal.
-Every Player (including Pros) who sign up will receive a T-Shirt with the Tournament Logo
-AM's also receive a $5 Digital Infinite Gift Card!
-Full Cash Payout Pros to top 40% of Field via PayPal
-Infinite Discs Gift Card Payout for Amateurs to top 45% of each Field
-A huge thanks to our Sponsors making this event possible: Pluto Sports, UBank Jellico, Dayspring Health, Russell Disc Golf, Infinite Discs, and more TBA
-Camping On Site Available Reserve Here:
https://reserve.tnstateparks.com/indian-mountain/campsites
-This PDGA C Tier features Pro & Amateur Divisions and are only limited to the MANY divisions listed in registration; unless 5 people request to play in an extra division not offered.
-Online Registration Only
-Just as a HEADS UP: because this is a State Park the parts of the park that involve the Disc Golf Course will be closed, but the parts of the park that do NOT involve the course will be open.
Refund policy
Jordan Infield is responsible for all refunds/cancellations.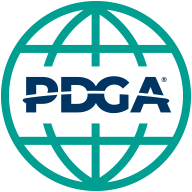 Event results available at

https://www.pdga.com/tour/event/73906