23rd Annual Lake Russell Open Driven by Innova, GSS Finale, A Throw Pink Event
Added cash $2,000
Staff
Tournament Director
Gabriel Foster
Tournament Director
Jared Dye
About this tournament
UPDATE 8/24/21
player packs were ordered today, we did order a few extra. Anyone registering after noon on 8/24 may not receive a Throw Pink pack, but will receive something comparable


2021 GSS Finale

PDGA Sanctioned C-tier, $2000 added cash to Pro field.

This will be 2 days 3 rounds of 18 holes using pool play. Each pool will play both courses on Saturday. Sunday Pool A will play the original Lake Russell 18 and Pool B will play the new course.

Lake Russell Open Facebook Group

https://www.facebook.com/groups/405968053329102/


ENTRY FEE

Entry fee includes: $1 GSS fee, $2-3 PDGA fee, $8 ($4 per day) course fee
All ladies will receive one free entry into the Pink Putts Challenge

Early registration for FP & FA divisions will open on July 13th, for the first 20 ladies, and close on July 25th.
EDIT
Ladies early registration will be extended until 9pm on Saturday July 31st,

Registration for Event Sponsors ($100) will open on July 15th, limited spots available.

FA divisions & FP will have the option to add a Throw Pink Player Pack or opt out of a player pack. There will be no NON PDGA fees for these divisions.

100% of ladies & Juniors will receive payout. No minimum number to form a ladies or junior division, but must have 4 to have a division specific trophy.

All pre-registered MA participants, by 8/20, will receive a Throw Pink Player Pack.
4 players to form a division
Trophies: 4-7 = 1st, 8-11 = 1st & 2nd, 12+ = 1st, 2nd, & 3rd (based on numbers as of 8/20)

Anyone electing to "Support the Ladies" will receive a thank you item supplied by Throw Pink.


WAITLIST PLEASE READ ****
1) The waitlist will require full entry fee to be paid, until Aug 2nd, due to how fast tournaments have been selling out and some people paying for entry only to be placed on the waitlist. YOU WILL NOT BE ISSUED A REFUND for being placed on waitlist due to lag between DGS & PayPal. If you want a refund you will need to request to withdraw, you may re-register, but you will not keep your spot on the waitlist and you will only receive refund for tournaments expenses, paypal fees are not refundable. After the first day the waitlist will be free.
2) Each pool will have its own waiting list.
3) Any lady that withdraws will be replaced by another lady, if there is a lady on the waitlist, if not the spot will be filled by the first person on the appropriate waitlist.
4) You will have 48 hrs to respond to being promoted from the waitlist or the next person will be promoted.
Location
Lake Russell
Elberton, GA
Get Directions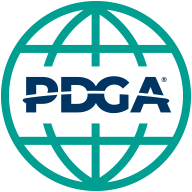 Event results available at

https://www.pdga.com/tour/event/53611