2023 Mountain Meltdown presented by Innova and Under Armour (Pro divisions and MA/FA1)
Added cash $400
Staff
Tournament Director
Joshua Cheney
Assistant Tournament Director
David Yancey
About this tournament
Welcome to the 2023 Mountain Meltdown, brought to you by Trees or Chains Promotions, Innova, and Under Armour.This is a C-tier PDGA sanctioned and So Cal Disc Golf Club Series event. Entry is $75 for am players and $100 for pro. There is a $5 non-socal fee and a $10 non-pdga member fee if you are not current members.
2 rounds of 18 hole each day. Each day will play the A and B layout over both rounds. Lunch break in between rounds
This will be trophy only for am players. Pros will be playing for cash. All ams will receive a players pack with at least 2 premium Innova discs. Entry will cover greens fees, sanctioning, insurance, club fees, and lunch from the Sky High grill for all players
General Registration will open on March 20. FA and FP divisions will be allowed to register 1 week early on March 13. There are hole sponsorship opportunities available that allow 1 early registration.
The will be a wait list for the event. The wait-list will be $2 and is nonrefundable. If you are promoted from the wait-list, you will have 36 hours to update your registration or the next person in line will be promoted. All refunds will be handled according to the PDGA Competition Manual 1.03 Withdrawls and Refunds.
https://www.pdga.com/rules/competition-manual/103
Each day will have it's own ace pot. Ace pot is an optional $2. Any ace pot not hit will be donated to EDGE to help continue to grow disc golf.
CFR discs are available. You can purchase during registration or at the event (if we have any left).
There will be a raffle. The raffle will be Saturday after the conclusion of the second round. Tickets are available at the event or in advance by contacting Josh (TD). Sunday players can purchase tickets if they wish and any items won will be held and given to you on Sunday.
Thank you all again for joining us for our 3rd year on the mountain and helping us create this exciting event. If you have any questions, please reach out to us and we will work to get you an answer asap. We look forward to seeing everyone in May.
Joshua Cheney
Refund policy
Trees or Chains Disc Golf is responsible for all refunds/cancellations.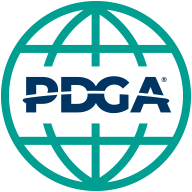 Event results available at

https://www.pdga.com/tour/event/66948